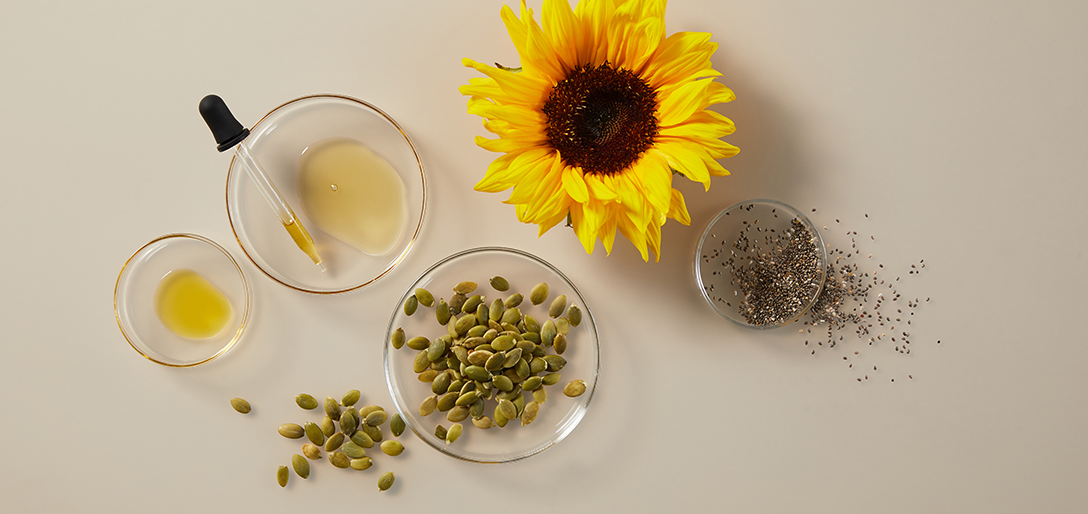 When you're shopping for natural skincare, it can be hard to tell which products contain truly clean ingredients and which ones just have clever marketing tactics. Unfortunately, it's common for companies to claim that their skincare products are natural when they may actually contain potentially harmful chemicals. Their greenwashed packaging may look safe, but the truth is revealed when you take a closer look at the actual ingredients.
That's why it's so important to choose a reputable plant based and science backed skincare brand. At Core Ritual™, we carefully vet every ingredient for maximum product efficacy and skin safety. By using the highest quality ingredients that are potent, natural, and effective, we ensure that you'll get truly clean beauty products you can trust. 
YOU DON'T HAVE TO COMPROMISE—YOUR SKINCARE CAN BE BOTH NATURAL AND EFFECTIVE
Dermatologist-prescribed products and chemical based solutions aren't the only answers to your skincare needs. Even though they can be effective, they're not the only option…or even the best option. The high concentration of active ingredients may make them powerful, but it's also why these products can be so aggressive to your skin, which can create other unintended consequences..
Natural skincare products typically use plant based ingredients that are much more gentle. Because of this, they have a reputation for not being quite as effective. And while that may be true for some company's products, it's not the case for Core Ritual. All of our consciously crafted  skincare products contain cold-pressed and ultra-pure seed oils that give your skin the nutrients it needs to thrive without the use of harsh chemicals. Our products naturally nourish, and help strengthen and improve the skin without you having to suffer through the "it gets worse before it gets better" phase. 
Uniquely non-aggressive, Core Ritual helps soothe irritated skin, reduce signs of aging, and promote healthy surface cell turnover without causing further damage or irritation. Our plant based and science backed skincare products have been tested and studied on every skin type. And the results are clear—when used correctly and consistently, Core Ritual is both natural and effective. No compromise necessary.
YOU CAN HAVE THE BEST OF BOTH WORLDS 
Effective natural skincare involves much more than simply buying a few ingredients from the health food store and applying them haphazardly. Recipes for DIY homemade skincare may be everywhere online, but those concoctions can be questionable… and can even be harmful. Skincare ingredients should be considered with care. Just because something is natural, doesn't mean you can use as much as you want, whenever you want, in any order you want. That's a recipe for irritated skin, not the radiant glow you were hoping for.
Every ingredient needs to be strategically implemented for your specific skincare goals. That's why our Vice President of Innovations and molecular biologist, Dr Noah Jenkins Ph.D, and his colleagues have researched the synergistic effects of whole, natural ingredients when used together to maximize their effectiveness. Basically, the impact of blending key ingredients together is more than the sum of the individual parts. This is part of the science behind our products, so when you choose a trusted brand like Core Ritual for your skincare ritual you can unlock the full potential of our powerful, naturally derived products. 
PLANT BASED AND SCIENCE BACKED—FROM THE INSIDE OUT 
At Core Ritual we work tirelessly to ensure that you can have the safest skincare ritual that works best for you. We understand that every product you use topically gets absorbed into the body, which makes it even more important to use naturally derived skincare products. And since your skin is a direct external reflection of what's happening inside your body, adding supplements to your daily routine is a perfect way to step your skincare ritual up a notch. 
Effective skincare doesn't have to be complicated. If you want a minimal skincare ritual that works from the inside out, we have just the set for you! 
Get Core Ritual's 
Skincare + Supplement Set
 to start your self care ritual that's anything but routine.