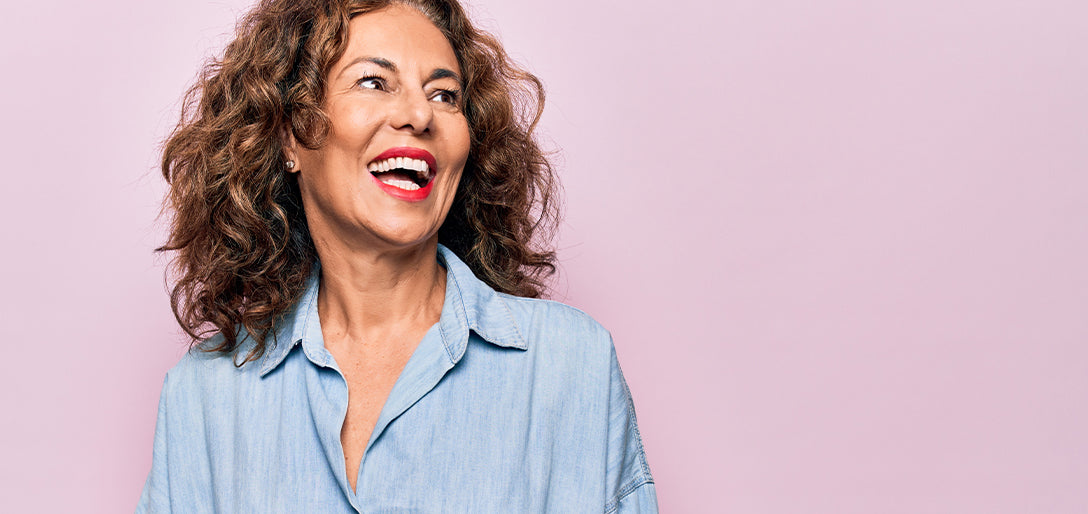 In the beauty industry, the term "clean beauty" has become quite the buzzword, but what does it truly mean? Quite frankly, it's hard to know as the phrase has no standardized definition and isn't regulated. And since every individual brand is able to set their own standards it can vary, so we want to be crystal clear on ours.
While it's common for some companies to hide behind vague terminology and greenwashing tactics, at Core Ritual™ we believe it's essential for you to have honest and accurate information about the products you use in your skin care routine.
CLEAN BEAUTY MEANS NATURAL, HIGH-QUALITY INGREDIENTS
The principles that define our brand start with using natural or naturally derived ingredients always, and organic ingredients whenever possible. Our products are centered around the benefits of cold-pressed seed oil, and our team meticulously selects the highest-quality active botanicals that have proven benefits for your skin without ever compromising your well-being. Each ingredient has a specific purpose, and our number one priority is to make sure each and every product performs as promised. Our commitment to conscious skincare then extends beyond the powerful benefits of using a seed powered skincare system to crafting our products as sustainably as possible.
CLEAN BEAUTY MEANS PRODUCTS THAT ARE GOOD FOR YOU AND THE PLANET
One of the ways we prioritize the health of the planet is by utilizing eco-friendly packaging. Another way we  practice environmental stewardship is by responsibly sourcing ingredients. In fact our parent company (Botanic Innovations) has established trusted relationships with major food manufacturers to upcycle once overlooked, yet valuable ingredients. Rather than letting these resources go to waste, we choose to transform these underutilized, highly nutritional  ingredients into high-quality skincare.
This can mean getting cranberry seeds from juicers in Canada and Wisconsin, tomato and grape seeds from Sonoma County, and red raspberry, black raspberry, and blackberry seeds from vineyards in Washington whenever they're available. By collaborating with these partners and embracing a circular approach to our product development process, we're able to create a more sustainable future for everyone.
In addition to responsibly sourced ingredients and earth-friendly packaging, our method of production is designed to be low waste as well. Our ingredient oils are produced using the NatureFRESH Cold Press process resulting in ultra-pure oils with maximum antioxidant and nutritional properties with little waste. Any seed waste byproduct that does remain is organic material that can either be further repurposed in the agricultural or animal nutrition sectors, or sustainably redeposited back into the land.
Our commitment to clean beauty extends beyond natural ingredients and being conscious about our eco-footprint. Rather than relying on vague external standards, we have developed a set of criteria that guide us in creating products that are not only effective but also safe for both you and the environment.
Core Ritual's Clean Beauty Standards:
Plant based

Cruelty free

Vegan skincare

Microbiome friendly

Cold pressed seed oils

Sustainable

No artificial preservatives

Dye free

Made in the USA

Science based

Paraben free

Third party tested

Non-GMO

Naturally derived

All packaging recyclable or made from recycled materials
A CLEAN SKIN CARE ROUTINE STARTS WITH CORE RITUAL
We know it can be confusing and overwhelming to find skin care products that deliver on their promises without sacrificing your standards for using high quality, natural ingredients. Core Ritual's products are proudly plant based and science backed so you can get the most out of your simple skin care ritual and experience naturally radiant skin.
Remember, your clean beauty routine doesn't need to be complicated. You can harness the natural benefits of seeds to support visibly healthy skin in as little as three simple steps with Core Ritual.